#blacksfortrump
This MLK day 2022, we take a closer look at so called racism, and white supremacy arguments made by the radical left to see if they hold water during a heated debate. Trouble is left leaning black Ame... View More
QUEEN MA'AT GIRL VS. BLACK AMERICA: WHITE TOXIC MOTHERS GIVEN A PASS? WHAT ABOUT RACISM & FEMINISM?
Join us for another B.C.C scholastic debate. This MLK day, we will continue the doctors great and mighty work in unifying the races in America. In an effort to prove racism does not exist, I will highlight how time after time, and time again we have seen instances occur between black men and their preferred choice of woman (the white or non black woman) where either toxic motherhood is displayed, or out right feminism. In such cases the woman is never attacked, and feminism is never underscored as a axis of evil against the heterosexual black man, and the nuclear black family. Kim Kardashian is the screaming image of a toxic white mother, being that she threatened to keep Kanye West from seeing Chicago on her birthday! Kim Kardashian is also the splitting image of feminism displayed by her sexual escapades. This is prove that racism and feminism really don't matter to black Americans, and at best any and all arguments made against them are deflection, moving of the goal post, gaslighting, and a means to get out of jail free. If you disagree, then I am calling you out to a debate. Rules: Please be sure that you have a working Cash app account connected to your bank account, also take the opposing argument that you believe that racism and feminism are real in order to debate for the cash prize beginning at $100. Are you up for the challenge?
#QueenMaatGirlTv
#KimKardashian
#Chicago
#Feminism
#Racism
Source used in this video under "fair use" law: Copaganda - How Cop Shows Lie to You | The Daily Social Distancing Show Trevor looks at how depictions of police in film and TV can skew public perception of cops and glorify officers who break laws and use violence unnecessarily on the job.
#DailyShow
#TrevorNoah
#CopShows
Donate to support the National Black Justice Coalition:
https://dailyshow.com/NJBC
Subscribe to The Daily Show:
https://www.youtube.com/channel/UCwWh
... Follow The Daily Show: Twitter:
https://twitter.com/TheDailyShow
Facebook:
https://www.facebook.com/thedailyshow
Instagram:
https://www.instagram.com/thedailyshow
Watch full episodes of The Daily Show for free:
http://www.cc.com/shows/the-daily-sho
... Follow Comedy Central: Twitter:
https://twitter.com/ComedyCentral
Facebook:
https://www.facebook.com/ComedyCentral
Instagram:
https://www.instagram.com/comedycentral
About The Daily Show: Trevor Noah and The Daily Show correspondents tackle the biggest stories in news, politics and pop culture.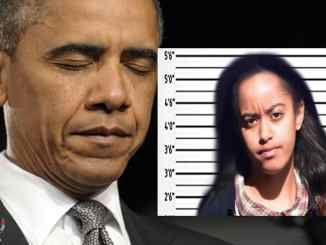 Our Mobile Apps
Download by links below our native android and ios apps